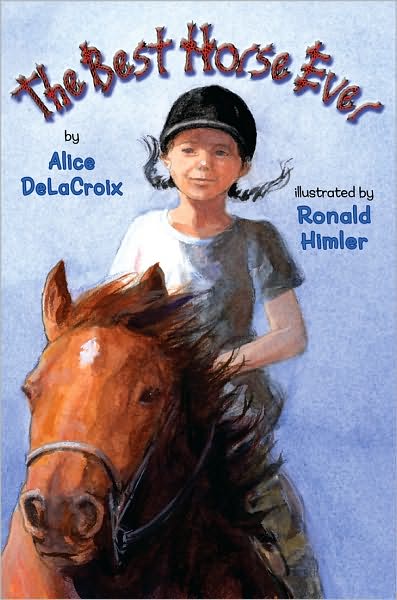 From the Publisher: "
For Abby, it's a dream come true. She's finally going to have her very own horse: Griffin, a beautiful bay. Abby can't wait to ride, brush, and feed him, and doesn't understand how her best friend, Devon, could be afraid of such a wonderful horse. She certainly could not have guessed that Devon would get so mad at her for saying so. Yet when Griffin arrives, he does seem so awfully big and hard to handle. Can Abby learn to manage her horse and her friendship? "
Publisher: Holiday House, 2010, 80 pp.