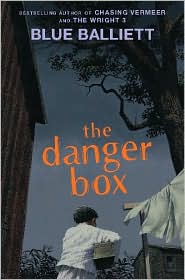 From the Publisher: "A boy in a small town who has a different way of seeing.
A mischievous girl who won't stay in one place.
A mysterious notebook .
A fire.
A stranger.
A death.
These are some of the things you'll find within The Danger Box."
Publisher: Scholastic, 2010, 320 pp.